What are the best cities to trick-or-treat?
It isn't uncommon for trick-or-treaters to visit different parts of town where the candy offerings might be more than they would get served in their own neighborhood. But if you're really looking to satisfy your Halloween sweet tooth this year, take a trip to one of these top-notch trick-or-treating destinations.
Zillow released its annual list of the 20 best cities for trick-or-treating in 2016," factoring in "how close homes are to each other, crime rate and the share of population under 10 years old." Philadelphia took the top spot on the list, with northern California cities San Jose and San Francisco coming in at the second and third spots, respectively. Midwestern cities like Chicago, Columbus and Milwaukee also made the list.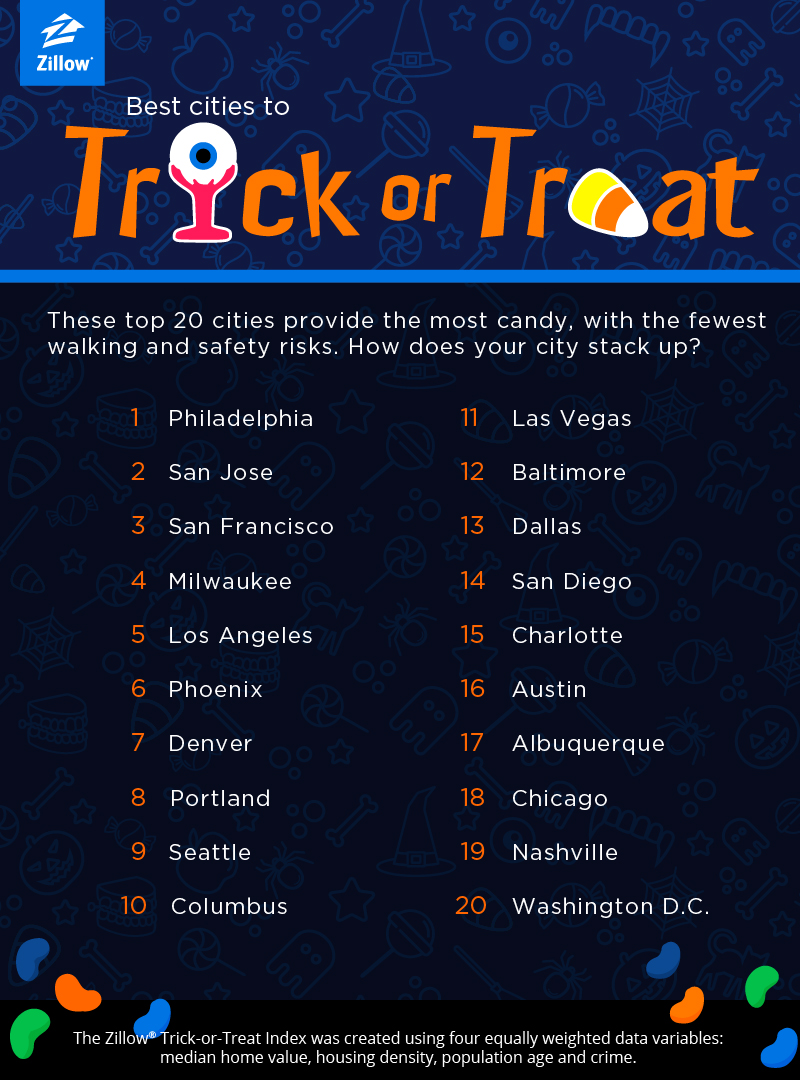 (Source: Zillow)
Zillow also looked into the best neighborhoods to trick-or-treat within their top 20 cities. In Philadelphia, Cobbs Creek, Frankfort and Logan were ranked the highest. San Francisco's Presidio Heights, Sea Cliff and St. Francis Wood neighborhoods were ranked high. And if you'll be trick-or-treating in the City of Angels this year, stop by Bel Air, Pacific Palisades or the Brentwood neighborhoods to get the best candy Los Angeles has to offer.
Out of all the cities on the list, though, one notable metropolitan area failed to make the cut. New York, despite being the most populous city in the United States, hasn't made Zillow's list in the past three years. Maybe the city should change its nickname to "The Big Caramel Apple" to entice more trick-or-treaters.